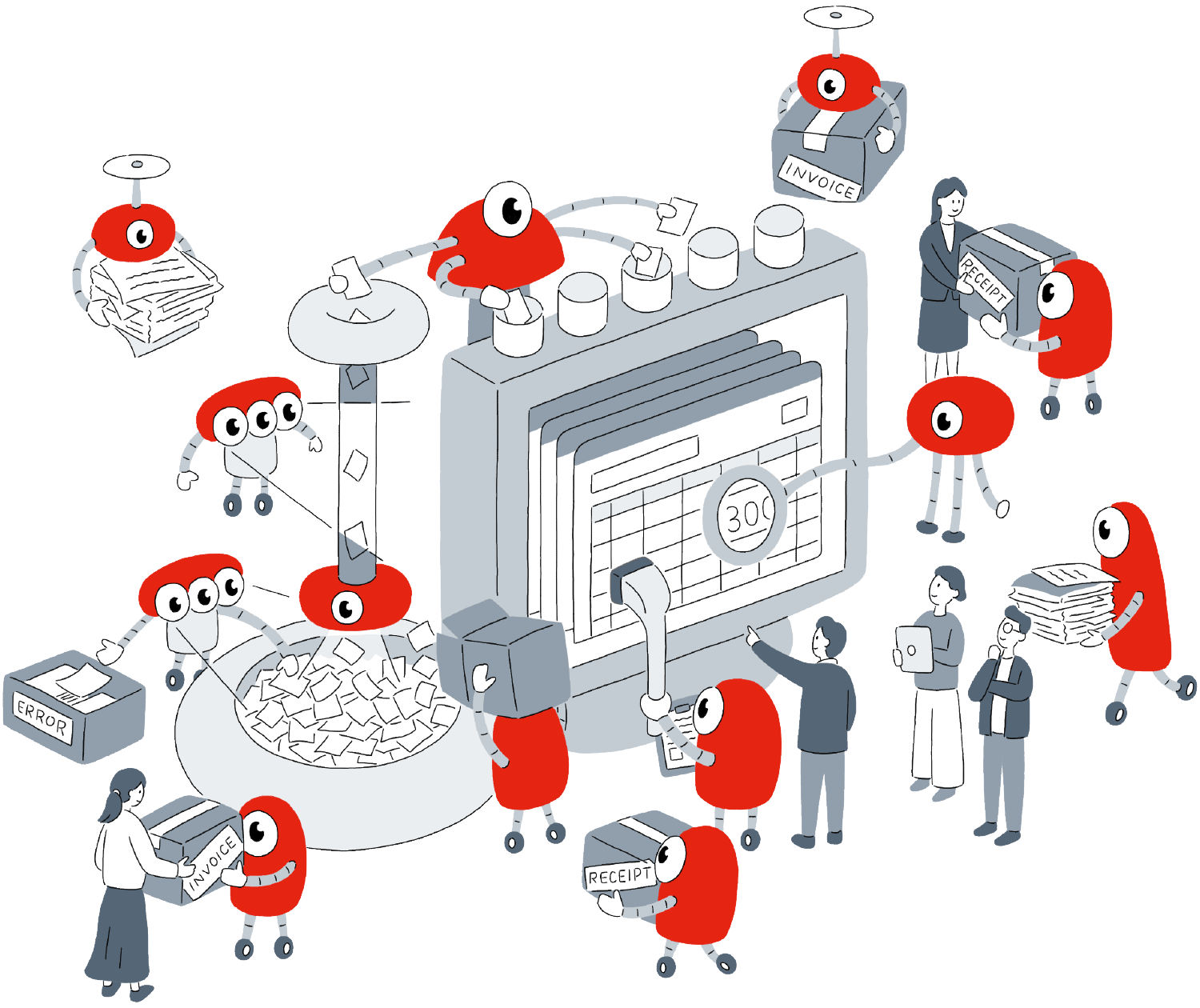 Adopted by many large enterprises

The AI we provide is specialized in the field of accounting. Furthermore, we have realized more efficient expense reimbursement operations by refining the performance of our AI and our solutions and through deepening our understanding of accounting operations. As a result, our solutions are being adopted by an increasing number of large enterprises.

No. 1 share in sales of payment-related document solutions

According to the survey conducted MM Research Institute, Ltd. (AI-OCR Market Trend Survey in the Field of Accounting DX (2022 Edition)), we achieved No. 1 share in the sales of payment-related document solutions in Japan in FY2021*.

Centralized management of paper, PDF and digital invoices

Peppol is a set of digital invoice specifications, and its Japanese version is currently being developed under the leadership of the Digital Agency. We are a Peppol service provider accredited by the Digital Agency. Our solutions make it possible to handle not only traditional paper invoices and PDF invoices, but also digital invoices with the same product to realize both "analog to digital" and "digital to digital" transformation.

Functions complying with the latest Japanese laws

Under the "Invoice System" scheduled to start in October 2023, the recipient of an invoice needs to confirm the registration number. We have started providing convenient functions to help confirm the registration number and functions for checking the calculation of tax and other amounts by tax rate category.

In addition, we plan to provide functions that satisfy the preservation and search requirements of the amended "Law Concerning Preservation of National Tax Records in Electronic Form" going forward as they become available for release.
Accounting and finance departments are currently spending enormous effort for data input to ERP and related confirmation and approval work. By automating these tasks, we will create an environment in which our clients can focus on strategic accounting and preparing reporting materials.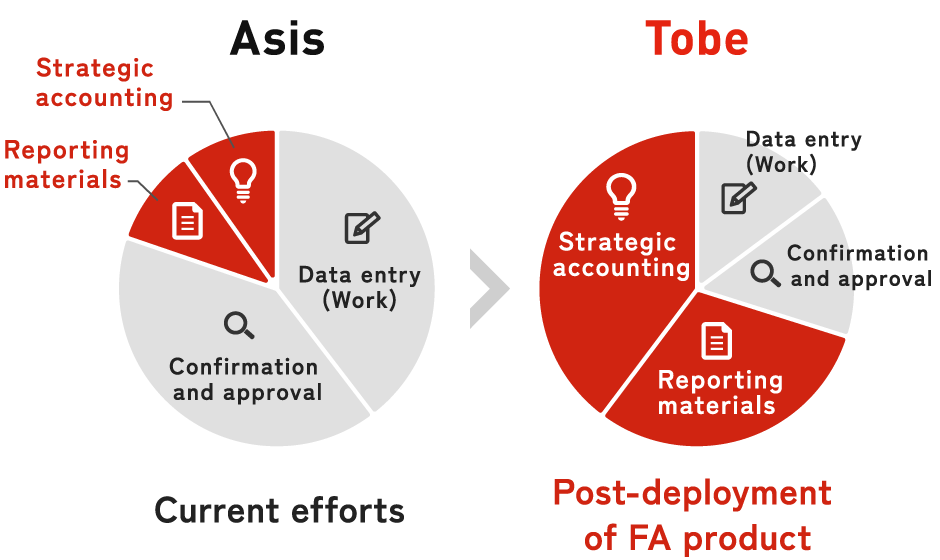 Trade name

Fast Accounting Co., Ltd.

Established

June 2016

Address

VORT Hamamatsucho I 3F, 1-6-15 Hamamatsucho, Minato-ku, Tokyo 105-0013

Representative

Keitaro Mori, Representative Director and President

Officers

Keitaro Mori, Representative Director and President
Yosuke Tsumura, Director and CFO
Ge Hongpeng, Director and CTO
Naoyuki Nakazono, Director and CRO
Yoshihide Takatsuka, Director and CCO
Kenichi Sugano, Outside Director (Representative Director and President, PXC Inc.)
Yoshimichi Kawasaki, Audit & Supervisory Board Member
Takaharu Yasumoto, Audit & Supervisory Board Member (Head, Yasumoto CPA Office)
Masahiro Ohama, Audit & Supervisory Board Member (Representative Attorney, Rays Consulting Law Office)


Number of employees

92 (as of July 31, 2023)

Major banks

Mizuho Bank, Joyo Bank, Seibu Shinkin Bank and Kiraboshi Bank

Main lines of business

AI solution business specialized in the field of accounting (Accounting AI Business)

Major clients

ezSoft Co., Ltd.
SCSK Corporation
SB Mobile Service Corp.
F&M Co., Ltd.
OSK Co., Ltd.
The Kansai Electric Power Co., Inc.
JSOL Corporation
TKC Corporation
PFU Limited
RAKUS Co., Ltd., among others